Marshmello will headline this year's UEFA Champions League final opening ceremony presented by Pepsi on Saturday 29 May immediately before the clash between Manchester City and Chelsea.
In a one of a kind performance, the platinum-certified music producer, artist and DJ will deliver a virtual six-minute spectacle using the latest in immersive technology.
The performance will be aired in over 200 countries 10 minutes before kick-off.
"This really has been a year like no other," Marsmello said.
"I'm looking forward to giving my sport, music, and pure entertainment fans a show like they have never seen. Thanks to Pepsi and UEFA, that is exactly what I am going to bring to the world - a performance that everyone can enjoy."
The Pepsi opening ceremony is now in its fifth year, having been launched in 2016.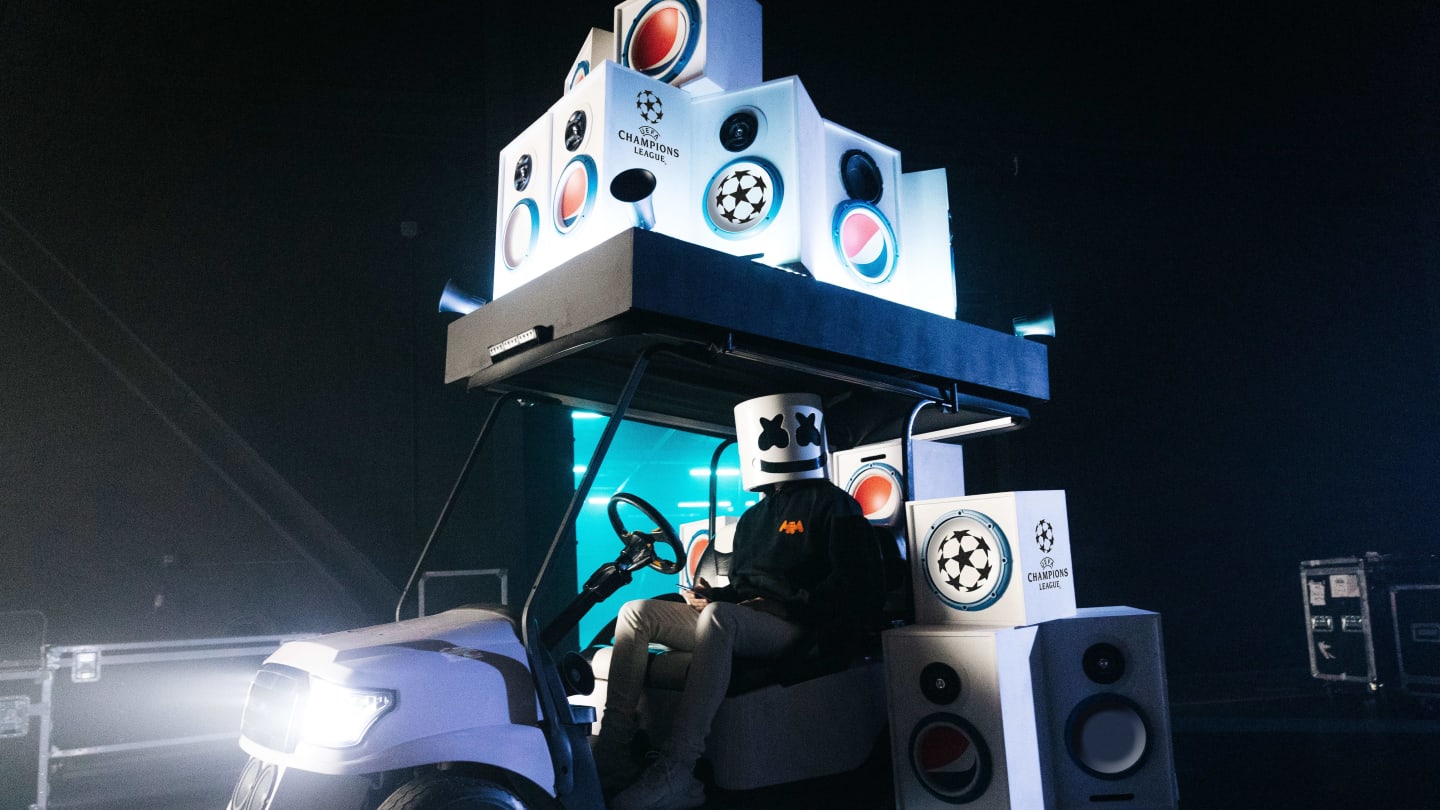 "We are excited to be collaborating with Pepsi for another year, uniting music, entertainment and sport to delight fans all over the world," said UEFA marketing director Guy-Laurent Epstein.
"Our close partnership has had great success in bringing huge names and epic performances to the UEFA Champions League final, and we know that Marshmello will put on an unforgettable show."
---
For more from Jamie Spencer, follow him on Twitter and Facebook!
Source: 90min
---